Online Trading UK is becoming increasingly popular among the United Kingdom residents. With the rise of technology, we've also witnessed the rise of online trading platforms in the UK. The aim of Online Trading UK website is to provide people who are interested in trading online with basic information on how to start online trading. Anyone with a computer and internet can join online trading market by creating an account with a broker. These brokers or online trading sites will help you build your portfolio. Please note that investing in stocks does not guarantee return even if you are using the best online trading platform UK. Online trading is a risky business and you can lose your money.
Best Online Trading UK Brokers
Online Trading UK Brokers

Minimum Deposit

Financial Regulators

Sign Up

Min.Deposit£100

FCA Regulated.
In the UK


Plus500 Authorised and Regulated by the FCA (FRN 509909) in the UK

'Availability subject to regulations'

Open Account

Min.Deposit£100

FCA Regulated.
In the UK

Open Account





70.3% of retail spread bets and CFD accounts lose money.

Min.Deposit£100

FCA Regulated.
In the UK

Open Account
Online Trading UK
Online trading in the UK is legal but you must make sure that you trade with a regulated and trusted provider. Online brokers in the UK are regulated by the Financial Conduct Authority (FCA). The FCA protects consumers, keep the industry stable and promote healthy competition between financial service providers. If you want to start trading online in the UK, you should research which markets you can trade in, come up with trading strategy and open a live account to start trading online. Many UK online trading investors start off by opening a demo account where they practice and learn about the online trading market.
What Is Online Trading?
Online trading is buying and selling shares in listed companies at London Stock Exchange, typically through the internet. Anyone with a smartphone or a computer with an internet connection can start online trading UK. An online trading platform acts your online broker whereby it facilitates your purchase and sale of shares online. An online broker is a company or someone who is authorized to buy and sell stocks or other investments. If you want to buy shares or stocks, your broker will act as a middleman to place orders on your behalf.
Many UK brokers don't charge any commission to buy or sell stocks and other investments. Because an online trading platform acts as your broker, they charge brokerage fees as a commission to purchase and sell stocks on your behalf through the exchange.
How Online Trading Works in the UK
Interested in trading online and wondering how online trading in UK works? Below is the process showing how trading online works.
First, you need to find a broker, open an account, deposit money, select shares, order shares and buy shares. As a trader, you need a trading platform to make trades. The broker will take your request and execute the order. As a trader, you need to find a counterparty on the stock exchange. However, the trading platform will find a counterparty for you. The process is automatic and a deal can be made in just a few seconds. Read along to see how online trading shares works.
Online Share Trading
Online share trading is one of the ways of generating extra income online in the U.K. Many UK residents are now generating money by buying and selling shares online through internet. Online trading shares have proved to be one of the most risky businesses online and now more people are venturing into this business. Before we go any further, we have to provide the definition of online share trading and how does online share trading work in the UK. You need to think carefully before buying and selling shares. You should think about how much money you want to invest, how long you will hold shares and how much risk you are willing to take.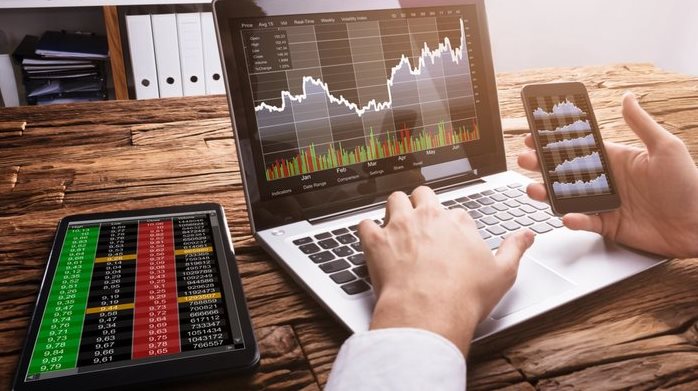 What Is Online Share Trading?
Online share trading is buying and selling shares in London Stock Exchange listed companies through the use of internet or online. Online share trading in the UK has given citizens the power to invest in the share market. Anyone with a smartphone or computer connected to the internet can trade shares online.
How Does Online Share Trading Work?
Online share trading works like this. While there are physical stock exchanges, shares are acquired and traded online. To trade shares in the United Kingdom, you need an online stock broker who acts as an intermediary to the stock exchange. An online stock broker is an online trading platform which allows you to execute trades by yourself.
When you buy a share in an organization or a business, you become a shareholder and you own a small portion of that business. As a shareholder, you will receive a share of the organization's profit as a dividend (payment) when the company performs well. If you own the right type of shares, you will also have the right to vote at company meetings. However, if the company does not perform well, your shares lose value and they won't worth as much, meaning you have lost the money you paid for those shares.
With over 2,600 companies from over 60 countries listed on London Stock Exchange, of which 1151 are on the Alternative Investment Market (AIM), 44 on the Professional Securities Market and 10 on the Specialist Funds Market, there are plenty of investment options to choose from. Online trading of shares really works for most UK residents.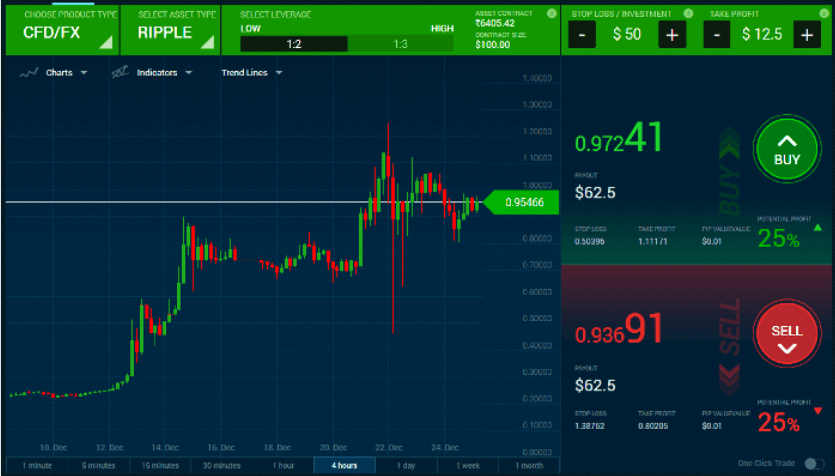 How Do You Make Money From Shares?
You make money from shares by buying when the price is low and selling them when the price is high. The difference in this will be your capital profit or loss. The other way to make money from stocks as a shareholder is through dividends as mentioned above. Dividends are usually paid twice a year. You can reinvest them to compound profits or bank them.
How to Buy Shares
The cheapest and easiest way to buy shares is online using what is called a 'share dealing platform'. These online trading platforms lets you buy shares from any company listed on the London Stock Exchange. If a company is listed on the stock exchange, you can basically buy shares. Below are the steps you need to follow when buying shares online.
STEP 1: Find a Stockbroker
STEP 2: Create an Account
STEP 3: Plan Before You Buy Shares
STEP 4: Choose the Shares You Want to Buy
STEP 5: Order Your Stocks
STEP 6: Pay for Your Shares
Find A Stockbroker
To buy and sell shares online in the UK, you will need to find an online stockbroker and create an account. You can buy shares online using a full-service broker or buy shares using a share trading platform. When you buy shares using an online share trading platform UK, you place the trades yourself. There are plenty of best online trading platforms UK available for United Kingdom investors. Some of these trading online platforms are offered by specialist brokers (online trading sites), while others are provided by the major banks.
The other option is to use a full-service broker. This is a traditional broker. Normally, you email or call your assigned stockbroker and they perform any trades based on the instructions you give them. A full-service stockbroker will charge you a premium fee for their service per trade.
We have listed some of the top online trading platforms in the United Kingdom. You can sign up with more than one online stock trading platform so that you can save money.
Create an Account
You need to be at least 18 years old to create an online trading account in the UK and must be a UK resident. It is free to register an account with a broker. If you are a new client, you need to provide the broker with the below information:
Government Issued valid photo ID
Your name, address, date of birth and contact details
Proof of address
Bank account details
Your tax file number (TFN)
Successfully registering for an online trading account depends on the broker you choose. The whole process can take a few minutes or up to two weeks for your account to be approved. Depending on the broker in the United Kingdom, you may be asked to deposit a minimum amount maybe 100GBP to open an account. However, many brokers give new customers an option to fund their trading online account through PayPal, Skrill, Debit Card, Credit Card or Bank Transfer.
Plan Before You Buy Shares
Before you start trading online or buy shares, you must plan. Planning is one of the most important factors of investing business. You have to decide if you want to trade or invest. Trading stocks is a good investment, but it's a very risky business. You can lose a big chunk of money through online trading. To plan your investment business plan, you need to ask yourself the following questions:
How much money can I afford to lose in stocks?
How much money can I afford to invest in online stock trading UK?
How will online trading of shares benefit me?
What if the online trading of stocks price rise?
What will I do if stock prices start to fall?
After you have answered these questions, you will be able to plan around your trading strategy. Also, you need to understand the difference between trading vs investing. These two main approaches to share trading are very critical when planning online trading business. Long-term investors buy shares and hold them for many years, while online traders buy and sell shares regularly in order to make profit from price volatility.
Choose the Shares You Want to Buy
Before you buy a share in a company, make sure you research about the company and how they make profit. With a wide variety of sectors on the market, make sure that you have a diversified portfolio of stocks from a few sectors to avoid major losses. Through an online trading platform, you will be able to access market analysis, research, news and recommendations on the best stocks to buy. To help you decide, these are some of the things you need to look at:
Can I trust the company?
Does the company pay a dividend?
Is the company's debt level under control?
How many people use the company's product?
How is the company's profit growth?
Does the company plan to expand into new global markets or sectors?
Before you decide to buy a stock, you also need to consider whether it's overvalued or not. An overvalued stock may indicates that the price is going to drop very soon and in most unadorned scenarios, it may not recover. When the share price has increased beyond its remarked value, it is considered an expensive stock.
There are many popular strategies used by investors to determine if a stock is worth buying. One example is the Price-to-Earnings Ratio – P/E Ratio. This relates a company's share price to its earnings per share. Investors and analysis review a company's P/E ratio when they decided if the share price accurately represents the projected earnings per share. The formula is:
P/E Ratio= Market value per share​/(divide by) Earnings per share
Order Your Stocks
Once you have chosen the shares you want to buy and how much you are going to spend, it's now time to order them. If you are using a stock trading platform, you can do it yourself. However, if you are using a full-service broker, you will need to email or call them to place your trade. This is how stock order works:
Step 1: Choose your stocks by putting the stock code or company name.
Step 2: Enter the number of stocks you wish to buy or the amount you wish to invest.
Step 3: Select your order type. You can use a limit order to pick a better price or opt to buy at the current price.
Step 4: Preview and confirm purchase of stock.
You can order your stocks using one of the below ways.
Market order – This is an order to buy or sell a security immediately. Market order guarantees that the order will be executed, but does not guarantee the execution price. This type of order generally will execute at or near the current bid (for a sell order) or ask (for a buy order) price.
Limit and stop orders – Limit orders promise a trade at a particular price. Stop orders can be used to limit losses. Make sure that a stock is sold before it falls below buying price. Stop-limit orders allow investors to control the price at which an order is executed.
Trailing order – This sets the stop price at a fixed amount below the market price with an attached 'trailing' amount. When the market price increases, the stop price rises by the trail amount, but if the stock price drops, the stop loss price does not change and a market order is submitted when the stop price is hit.
Pay for Your Shares
The final step is to pay for your shares. If you have already funded your online trading account, the money will be deducted automatically from your account.
Now that you have successfully bought UK shares, you will receive a confirmation email or letter of your shareholder status of a particular company together with your holder identification number (HIN). Now it's time to monitor them as a new shareholder. You can check your shares every two months if you have a long-term investment strategy.
How to Hold Shares
There are different ways people in Britain hold shares. There are two different ways in which you can hold shares in the UK. You can hold shares through a certified dealing service where you trade shares yourself and hold the certificates. Alternatively, if you decide to trade your shares online, you can use a nominee service where the investments are held by a company on your behalf which means your shares are held electronically.
Certificated accounts – Paper certificates are sent to all shareholders and have to be kept safe as proof of ownership.
Nominee services – Investors can instead trade online through an online broker using 'nominee accounts', where they do not require the physical share certificates for proof of ownership.
How to Sell Shares
How do I sell shares in the UK? You can sell shares online or by sending your full-service broker an email or by contacting them. The process of selling shares is just as easy as buying shares. You can sell shares in the UK using an online trading platform.
You have two options when you sell shares and they are:
Sell your shares by their value, or
Sell your shares by number
As mentioned above, you can sell shares by placing a trade online or contacting your broker. You pay a fee every time you make a trade.
When you sell shares, you exchange the legal title of ownership. The process of settlement for the sale and transfer of ownership can take up to two working days after the trade. After the settlement, the money is transferred into your bank account. However, if you indirectly hold shares via a managed fund, you can sell shares by selling your units in the managed fund. Keep a copy of everything as proof.
How to Start Trading Stocks Online
There are many things you need to know before you start trading stocks online. Whether you want to invest for the long-term or want to start trading online stocks frequently. Knowing the right process will help you invest in stocks more effectively. There are a few things you need to do before you start trading stocks online.
Step 1: Research About Stocks
Step 2: Get an Education / Training
Step 3: Find an online stockbroker
Step 4: Create a demo account
Step 5: Open a live trading account
Step 6: Sign up for stock trading platform
Step 7: Select the stocks you want to buy
Step 8: Choose your stock order type
Step 9: Buy Stock
Research about Stocks
Before you start online stock trading in UK, you need to start by researching about different types of stocks. You need to look at public information such as company's earnings report, SEC reports and financial failings. This information should be provided by your online broker.
Get an Education / Training
If you want to be successful in trading online UK, you need education. There is an online trading academy or trading online course that teaches beginners who are interested in learning how to trade stocks. There are also online trading courses that you can enroll to for a specific fee. However, many online stock brokers offer free online seminars where they educate investors. There are also investment advisors and a staff of former traders who can guide you. Some big online trading companies offer their customers paper trading, a simulation of trading that allows you to practice without risking your real money.
Find an online stockbroker
Read reviews before you choose a stockbroker. Make sure that the broker has the right tools and support to suit your trading needs. You can find the best online stockbroker by comparing the above listed best brokers or online trading companies.
Create a demo account
After choosing a broker, open a demo account also known as a practice account. A demo account lets you trade with virtual money. It also helps beginners get familiar with the broker and how online stock trading UK works.
Open a live trading account
When you feel like you are ready to start trading stocks online for real money, you can open an account and fund it. You can fund your account using one of the following methods, PayPal, Skrill, Bank Transfer, Debit Card or Credit Card.
Sign up for online trading platform
There are plenty of things you will need to consider when looking at different online trading platforms UK. However, it's up to you what kind of stocks you want to buy or if you want a simple trading online platform as a beginner. Once you have found the best trading platform, create an account.
Select the stocks you want to buy
Once you have registered and funded your brokerage account, you can start trading online stocks by choosing the stocks you want to buy. As you would have researched about stocks, you can get started with online trading of stocks.
Choose your stock order type
The basic of trading a stock is to know your orders. There are different types of orders that you need to familiarize yourself with. We have Market Orders, Limit Orders, Stop-Loss Order and Stop-limit Order.
Buy Stock
Now that you have ordered your stocks through stock trading UK broker, it's time to buy. Buying stocks is very easy. Always follow these steps next you want to buy stocks at the London Stock Exchange.
Online Trading Platforms UK
Are you looking for the best online brokers in the UK? With the rise of the best online trading platforms UK, you can now find a platform that will suit your trading needs as you buy shares online through a computer or smartphone. Below is a list of some of the best online trading platforms in the United Kingdom.
AvaTrade – Best Online Trading Platform UK
CM Trading – One of the Best Online Trading Platforms
IG – Best Stock Trading Software
XM – Best Stock Broker Platform
Markets – Top Online Stock Trading UK Platform
24 Option – Best Online Share Trading Platform
Easy Markets – Best Stock Trading Platform
Choosing the Best Online Trading Platform in the UK
It's not easy to choose for the best online trading platform in the United Kingdom. This is because there are dozens of share trading platforms in Britain. Whether you are beginner or a seasoned online trader, choosing the best online trading platform to trade is one of the most important factors. Luckily, our experts have done research for you and below are some of the most common features you need to consider when looking for the best online share trading platforms in the UK.
Security – How secure is the platform and is your money safe?
Fees – Almost every online trading platform charges you a brokerage fee when you buy or sell shares per trade. Make sure you compare the fees per trade.
Education – Some online share trading platforms also feature a wide selection of educational tools and resources to help you get more out of your trading account. Does the platform offer courses for online trading?
Customer Support – Does a platform offer email, telephone or live online chat support? A good platform must offer customer service 24/7 in case you have troubles placing a trade.
Margin Loans – Does the platform offer margin loans in case you want to borrow money to build your portfolio?
Trade Options – Can you place orders at market and/or at limit, and are stop/loss orders an option? This is something that you also need to check with the online trading shares platform.
Reporting – Check the reporting each platform comes with. Many stock trading platforms UK have this feature.
Ease of Use – A good platform must provide quick access and help you trade as quickly as possible.
Number of Assets You Can Trade – The number of assets you can trade is very important. Some online trading platforms offer a wide range of tradable assets including Forex, CFDs, Currencies, Indices and much more. Besides UK shares, some trading online platforms also offer international shares.
Access to Market Data and Research – Does the trading platform real-time or delayed market updates? Some popular platforms offer research and broker analysis on individual stocks.
Market News – Does the platform provider market news?
Advantages and Disadvantages of Online Trading
While online trading comes with lots of benefits, it also comes with disadvantages. Regardless of how you trade, there is always risk. Below are some of the advantages and disadvantages of online trading.
Advantages of Online Trading
Investors can access their accounts online 24/7
Easy to open and manage your account
Online trading business is safe and you can make a lot of money if you use it carefully and smartly
Ability to avoid brokerage bias
Lower fees
More control and flexibility
Monitoring and tools for convenience
Access to free online trading academy
Disadvantages of Online Trading
Online trading business is very risky
Investors may incur a loss due to mechanical or platform failures
Slow internet connection can be problematic or if the broker's website itself loads very slow
No personal relationships with online brokers
Risk for beginners is much higher
These are some of the advantages and disadvantages of online trading. There are many benefits of online trading that traders benefit from. We've also heard testimonials of UK traders who made a fortune from internet trading.
Online Trading FAQs
Frequently asked questions about Online Trading UK
Is online trading legal in the UK?
Yes, online trading in the UK is legal.
Can I make money from trading online UK?
Yes, you can make money trading shares or stocks online in the UK.
Do I pay Tax on online trading in the UK?
Yes, you are liable to tax on online trading profits in the UK. Unless you are an amateur speculator "trading" by using spread betting
Can I trade international shares?
Yes, some online trading platforms will let you trade international shares. You can buy shares at the Johannesburg Stock Exchange (JSE) in South Africa or the Australian Securities Exchange (ASX).
How can I become a better trader?
To become a successful online trader, you need to research about stocks, online trading in UK, develop trading strategy, practice and be patient.
What is the best online trading platform in the UK?
Above are the best online trading platforms in the U.K. However, IG is the best online trading platform at the moment. The reason we chose it is because it is user-friendly and easy to use among many trading online platforms United Kingdom.